Junior Venture Scout intern or working student (m/f/x)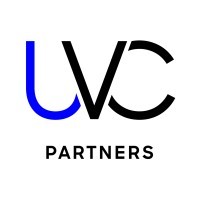 UVC Partners
Full-time, Part-time, Intern
Munich, Germany
Posted on Friday, January 20, 2023
About us
UVC Partners is a leading Munich- and Berlin-based early-stage venture capital firm that invests in European B2B tech start-ups from pre-seed to series A. With about € 400 million assets under management, UVC Partners typically invests between € 500,000 and € 10 million initially and up to € 30 million per company. The portfolio includes category leaders in deep tech, climate tech, hard- and software, and mobility with various technologies and business models. As an independent partner of UnternehmerTUM, Europe's most extensive innovation and startup center, UVC Partners has access to proprietary deal flow, an industrial network of more than 1,000 corporates, and access to talent from the leading European technical university. The investments include Flix, Vimcar, planqc, Tanso, Isar Aerospace, TWAICE, DeepDrive, STABL, and many more. They all benefit from the team´s extensive investment and exit experience, their ability to build sustainable category leaders with a competitive advantage, and their passion for growing the game changers of tomorrow. Learn more at www.uvcpartners.com.
We are looking for a
Junior Venture Scout Intern or Working Student (m/f/x)
Your mission
We invest in highly promising early-stage start-ups in Europe, and you will help find and select the best ventures for us to invest in. Great companies often come from unexpected sources – help us to explore these and find THE next big thing. In this role, you will:
Discover founders first – Spot the most exciting founders and convince them of UVC Partners
Support our investment team – Deal sourcing means you work directly at the interface between start-ups and our investors
Convince our partners – Pitch the most promising start-ups every week and gain exposure to our partners
Build and maintain lasting relationships – Engage in our networks, build your own and drive efforts to build a strong partner ecosystem
Be involved in events - Participate in start-up conferences and pitch events to find the best founding teams and to represent UVC Partners
Own the outbound deal sourcing – Think ahead and implement new ideas to improve our processes day by day
Your profile
You live the entrepreneurial spirit and are excited to represent UVC Partners
You enjoy networking and ideally already bring along a solid network in the start-up world
You are curious, open-minded, and enjoy bringing people together
You are genuinely interested in learning and proactively challenge and improve the status quo
First hands-on-experience with start-ups or within the venture scene is preferred
You are currently studying an undergraduate or graduate degree with great academic success at a renowned university (e.g., engineering, sciences, business, finance, economics, or something similar)
What we offer
Mentorship – Be paired with one senior member of our investment team over the course of the program with regular 1-to-1 sessions
Coaching – You will be supported and coached by an investment team member in dedicated sessions on a weekly basis
VC Trainee Program – Take part in our unique 10-month venture capital traineeship program covering all aspects of the job of a venture capital investor
Ownership – You will own the outbound deal sourcing process that is essential to our daily work and build the core of a VC fond
Network – Work from the coolest office space, the Munich Urban Colab, and be part of Europe's largest entrepreneurship center, UnternehmerTUM, to equip you with perspectives to advance your career
Insights – You will get first-hand insights into the way successful start-ups are built, as well as why and how venture capitalists invest in them
Purpose – Support the next generation of entrepreneurs in pursuing their dreams and driving positive and sustainable change through innovation and technology
Perks – Join our free sports classes in the Munich offices and our monthly team dinners
Contact
Please apply by uploading your CV, transcripts, and a short blurb instead of a cover letter, in which you present
the innovation or technology trend you are currently most passionate about, and
a startup we should invest in (given our investment focus)
Michaela Prell | HR Business Partner +49 89 5419869829 UnternehmerTUM, Lichtenbergstr. 6, 85748 Garching, Germany Unternehmertum Venture Capital Partners GmbH , c/o Munich Urban Colab, Freddie-Mercury-Straße 5, 80797 Munich, Germany www.uvcpartners.com
UVC Partners is an equal opportunity employer.