Junior Investment Analyst Venture Capital Working Student (m/f/x)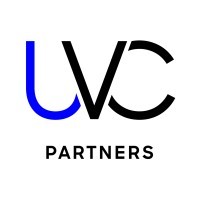 UVC Partners
Munich, Germany
Posted on Thursday, January 19, 2023
UVC Partners is one of Europe's leading early-stage venture capital firms with offices in Munich and Berlin. We invest at the pre-seed, seed, and series A stages in B2B startups across Europe. With more than a decade of investing experience, we currently invest out of a € 250 million fund to partner with the game-changing companies of tomorrow.
We are looking for an outstanding individual to support our investment team. Join us as
Junior Investment Analyst
Your mission:
You will be a core contributor and will help us lead research into various technology and industry segments, keep our deal flow machine running, help to build solid foundations for investment decisions by supporting due diligence on potential investments, and be the first point of contact for founders. You will learn about new products, technologies, and which business models work or don't work. More specifically, in this role, you will:
Support our investment team in sourcing and evaluating the most promising startups
Help us qualify the large deal flow we receive and allocate our time to the right opportunities
Perform technology & market research and competitor analyses as part of our due diligence on deals
Support in writing investment memos on potential investments
Spearhead sector and technology deep dives to expand our focus
Participate in intro calls and pitch meetings with founders
Drive own initiative on how to better run our organization and to serve our growing portfolio
Your profile:
You are deeply passionate about startups, technology, and innovation
You are collaborative, open, empathetic, and communicative - a true team player
You have a high level of intellectual curiosity as well as a self-starter and growth mindset
You are currently studying an undergraduate or graduate degree with great academic success at a renowned university (e.g. engineering, sciences, business, finance, economics or something similar)
First practical work experience in startups and/or venture capital, private equity or consulting is preferred
What we offer:
Mentorship – Be paired with one senior member of our investment team over the course of the program with regular 1-to-1 sessions
Coaching – You will be supported and coached by an investment team member in dedicated sessions on a weekly basis
VC Trainee Program – Take part in our unique 10-month venture capital traineeship program covering all aspects of the job of a venture capital investor
Ownership – You will be part of the deal team of at least one new investment where you will get insights into the full investment process and you will own and drive parts of it
Network – Be part of Europe's largest entrepreneurship center, UnternehmerTUM, to equip you with perspectives and contacts to leapfrog your startup or investing career
Insights – You will get first-hand insights into the way successful startups are built, as well as why and how venture capitalists invest in them
Purpose – Support the next generation of entrepreneurs in pursuing their dreams and driving positive and sustainable change through innovation and technology
Perks – Join our free sports classes in the Munich offices and our monthly team dinners as well as team offsites
Contact:
Please apply by uploading your CV, transcripts, and a short blurb instead of a cover letter, in which you present 1.) the innovation or technology trend you are currently most passionate about, and  2.) a startup we should invest in (given our investment focus)
Michaela Prell | HR Business Partner +49 89 5419869829   Unternehmertum Venture Capital Partners GmbH  Lichtenbergstrasse 6 85748 Garching (Munich), Germany  www.uvcpartners.com
UVC Partners is an equal opportunity employer.
See more open positions at UVC Partners