IT Support Engineer - Global IT infrastructure Support Team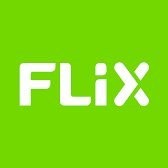 FlixBus
IT, Other Engineering, Customer Service
Dallas, TX, USA
Posted on Saturday, November 18, 2023
We're looking for a motivated and driven Support Engineer  who will help us bringing our user experience with our IT infrastructure to the next level. 
About our Team
Our Global IT infrastructure Support Team, provides Flix/Greyhound with a global service desk and is the first point of contact regarding all IT infrastructure related requests and issues. Additionally, the team owns services like: devices administration with the Microsoft Endpoint Manager, a global video conferencing platform, a smooth and seamless hardware provisioning with Windows Autopilot, follow me printing and other great innovative tools, that you will help to develop and implement. We work Agile and use Kanban to optimize our outcome, while we try to be cross-functional in all our responsibilities.
We are a team of 10 support engineers distributed between the United States, Germany and Brazil. This is an onsite role in Dallas. We work in a hybrid mode. The working hours are 7:00 to 16:00.
As a Support Engineer, you will play a crucial role in ensuring the seamless operation of our technology infrastructure. Here's a glimpse of what you'll be doing:
Your Tasks – Paint the world green
Provide second and third-level troubleshooting support for software, hardware, and peripheral equipment. This includes VIP support, ensuring that every user receives the highest level of assistance.
Proactively look for IT related business improvements and drive innovation. Analyze users' requirements, procedures, and problems to identify opportunities for improving existing systems. Work collaboratively with end-users to understand their needs and provide effective solutions.
Review, develop, test, and integrate technical PC hardware and software solutions in the Flix/Greyhound environment. Contribute to projects involving new system rollouts, upgrades, and moves/adds/changes.
Coordinate with other support teams and technical personnel to resolve issues efficiently. Act as a bridge between end-users and technical solutions, ensuring a smooth resolution process.
Train and consult our employees regarding usage of our global IT infrastructure and application platform 
Assist with hardware inventory and disposal, ensuring compliance with relevant policies and procedures. Generate PC compliance reports as needed.
Maintain comprehensive technical documentation to enhance knowledge sharing and improve the overall efficiency of the support process.
Conduct in-depth analysis of hardware, software, connectivity, and peripherals, identifying and addressing incompatibilities. Leverage broad technical knowledge to communicate effectively with other departments.
Your Profile – Ready to hop on board
5+ years of desktop computer software and hardware experience.
Experience in 2nd and 3d level of IT support in a ticketing system.
Strong technology troubleshooting skills.
Proficiency in supporting Office 365 products especially MS Teams, Outlook, OneDrive.
Experience in Microsoft Cloud Services (Microsoft Intune, AAD, Autopilot).
Experience working in Agile and self-organized teams .
Excellent communication skills.
A Bachelor's degree in an engineering-related field.
Local to Dallas TX area
Ideally you have experience with:
ServiceNow
Jira ServiceDesk
SCCM
Scripting for task automation (e.g. PowerShell)
Our Perks – More than just a job
You have an impact.

With innovation and smart technology,

we are

creating the easiest way to travel. We want your ideas

and give you autonomy to make them reality.

​

Teamwork makes the dream work.

Our

FlixTeam

has people

from over 80 different nations. We work in a multicultural

environment where we can challenge and support each other.

We're not only green in color.

We're

building for the long

term, and that means protecting our planet. We constantly

test new green technologies and compensate for the CO2

after all our business travel since 2018.

Your well-being is important to us. To treat your mind and body we will give you a competitive paid time off package, mental health support including 1:1 consultations with a psychologist, and a neat discount on UrbanSportsClub memberships.
Want to rewrite the history of mobility with us? Then join our ride and apply now. We're excited to hear from you!
---
About Flix
We are a global mobility provider with headquarters in Europe and the United States. Since 2013, we have changed the way millions of people have traveled, offering new alternatives for convenient, affordable and eco-friendly travel. Thanks to a unique business model and innovative technology, we have quickly established one of the largest long-distance mobility networks in the world – and our journey has just begun.
Flix is proud to be an Equal Opportunity Employer. We celebrate diversity and do not discriminate on the basis of race, color, religion, gender (including pregnancy and gender identity), national, social or ethnic origin, political affiliation, sexual orientation, marital status, disability, age, veteran status, or other legally protected characteristics. All employment decisions are based on business needs, job requirements, competence and merit.
The following video shows our amazing success story:
#LI-HYBRID