Mitarbeiter Shop (m/w/d) Minijob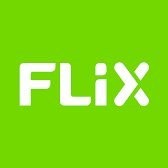 FlixBus
Frankfurt, Germany
Posted on Wednesday, November 15, 2023
Mit unserer Dienstleistung bringen wir weltweit Menschen zusammen. Wir ermöglichen Mobilität und Reiseerlebnis. Zur Verstärkung unseres Teams suchen wir zum nächstmöglichen Zeitpunkt einen Shop Mitarbeiter (m/w/d) als Minijobber in Frankfurt.
Deine Aufgaben – Du kannst etwas bewegen
Du berätst Kunden und Fahrgäste in unserem Shop
Du betreust Ticketverkauf und gibst Auskünfte zu unserem Angebot
Du optimierst die Abläufe vor der Anfahrt unserer Busse
Du hilfst bei der Einweisung der Fahrgäste und beim Check-In
Du generierst ein optimales Kundenerlebnis auf sachlicher und emotionaler Ebene
Dein Profil – Komm an Bord
Idealerweise abgeschlossene Ausbildung zur/, Kauffrau/mann oder Verkäufer/in (Einzelhandel, Reiseverkehr-, etc.)
Freundlich, service-und lösungsorientiertes Auftreten und Stressresistenz
Hohe Zuverlässigkeit und ein gepflegtes Äußeres
Sehr gute Deutschkenntnisse, gute Englischkenntnisse
Sicherer Umgang mit dem PC, Internet und in der Email-Kommunikation
Flexible Einsatzbereitschaft zu unseren Geschäftszeiten
Deine Benefits – Mehr als nur ein Job
Eigenständiges und flexibles Arbeiten in einem dynamischen, professionellen Team
Die einmalige Chance den Aufbau eines schnell wachsenden Unternehmens in einem innovativen Markt aktiv mitzugestalten
Die Gelegenheit, eigene Ideen einzubringen und umzusetzen
Du willst Mobilitätsgeschichte mit uns neu schreiben ? Dann komm an Bord und bewirb dich jetzt. Wir freuen uns von dir zu hören !
---
About Flix
We are a global mobility provider with headquarters in Europe and the United States. Since 2013, we have changed the way millions of people have traveled, offering new alternatives for convenient, affordable and eco-friendly travel. Thanks to a unique business model and innovative technology, we have quickly established one of the largest long-distance mobility networks in the world – and our journey has just begun.
Flix is proud to be an Equal Opportunity Employer. We celebrate diversity and do not discriminate on the basis of race, color, religion, gender (including pregnancy and gender identity), national, social or ethnic origin, political affiliation, sexual orientation, marital status, disability, age, veteran status, or other legally protected characteristics. All employment decisions are based on business needs, job requirements, competence and merit.
The following video shows our amazing success story: