Senior Accountant - Indirect Tax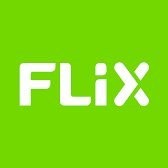 FlixBus
Accounting & Finance
Dallas, TX, USA
Posted on Thursday, November 9, 2023
We are looking for a motivated and driven Senior Accountant - Indirect Tax who will help us shape our team, drive the company to the next level, and make an immediate impact. In this position you will be able to organize your own schedule with trust-based hours and we offer a hybrid working schedule with the option to work from home and visit the local office from time to time.
Your Tasks – Paint the world green
Assist Sr. Manager with Sales/Use Tax, Property Tax, Business Tax, and Fuel Tax
Review monthly sales/use tax calculations and prepare sales/use tax data for third-party compliance firm
Provide support with respect to sales tax and fuels tax audit requests (US and CN), in addition to addressing proposed assessments from taxing authorities
Conduct Use tax review, perform necessary tax research and apply tax laws to determine the taxability of assorted services and products purchased
Process and respond to various tax notices, contacting tax authorities when necessary
Coordinate collection of mileage and fuel purchasing data to file US and Canadian fuel tax refund claims each month/quarter, review internal reports and fuel tax reports prepared by third-party for accuracy
Conduct research as needed for various operational tax matters (sales, property, fuel) and keep up with any new tax reporting requirements
Provide data to legal and third-party providers to complete annual corporate licenses and reports
Your Profile – Ready to hop on board
Bachelor's degree in accounting/finance with a preferred emphasis in tax
3-5+ years in operational indirect tax areas such as sales & use, property, and fuel
Public accounting experience and/or transportation-related experience is a plus
Experience with state and local tax audit resolution
Ability to coordinate and be a valuable liaison among finance and other teams/departments across the Flix organization
Strong software/technology skills with the ability to assist in automation/efficiency projects, including working in JD Edwards, Reports Now, Essbase, etc., and moderate/advanced Excel skills and the ability to handle large data sets
Interest/ability to identify tax projects/savings opportunities and be a project manager in terms of implementation from start to finish
Familiarity with Tax Directory is preferred
Excellent verbal and written communication skills paired with the ability to make routine independent decisions and set and meet objectives
Demonstrated ability to work both independently as well as within a team environment
Our Perks – More than just a job
You have an impact.

With innovation and smart technology,

we are

creating the easiest way to travel. We want your ideas

and give you autonomy to make them reality.

​

Flix is flexible. Organize your own schedule with trust-based hours and offer hybrid working with the option to visit the local office from time to time.
Travelling is our passion.

Discover the world with your free

Flix rides and bring along your friends and family for half

price.

Teamwork makes the dream work.

Our

FlixTeam

has people

from over 80 different nations. We work in a multicultural

environment where we can challenge and support each other.

We're not only green in color.

We're

building for the long

term, and that means protecting our planet. We constantly

test new green technologies and compensate for the CO2

after all our business travel since 2018.

Your well-being is important to us. To treat your mind and body we will give you a competitive paid time off package, mental health support including 1:1 consultations with a psychologist.
Want to rewrite the history of mobility with us? Then join our ride and apply now. We're excited to hear from you!
---
About Flix
We are a global mobility provider with headquarters in Europe and the United States. Since 2013, we have changed the way millions of people have traveled, offering new alternatives for convenient, affordable and eco-friendly travel. Thanks to a unique business model and innovative technology, we have quickly established one of the largest long-distance mobility networks in the world – and our journey has just begun.
Flix is proud to be an Equal Opportunity Employer. We celebrate diversity and do not discriminate on the basis of race, color, religion, gender (including pregnancy and gender identity), national, social or ethnic origin, political affiliation, sexual orientation, marital status, disability, age, veteran status, or other legally protected characteristics. All employment decisions are based on business needs, job requirements, competence and merit.
The following video shows our amazing success story:
#LI-Hybrid