Controlador de tráfego com francês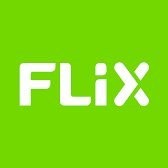 FlixBus
Lisbon, Portugal
Posted on Thursday, October 19, 2023
Procuramos uma pessoa motivada e organizada, que fale francês, português ou/e espanhol, que participará ativamente no sucesso da FlixBus e terá uma influência direta no funcionamento das operações.
Your Tasks – Paint the world green
Controlo da qualidade das nossas operações diárias em França, Espanha e Portugal
Atender chamadas dos motoristas e dos parceiros, responder a e-mails, sempre em ambiente multilingue (FR, EN, ES, PT)
Responder a chamadas provenientes de outros mercados saturados (Idioma dominante inglês)
Gestão dos atrasos, acidentes, incidentes, etc., em conformidade com as directrizes internas
Monitorizar os atrasos através do sistema interno de alerta de atrasos e informar os nossos passageiros através de notificações
Reafectação dos passageiros a outros serviços (rebooking) em caso de atraso, cancelamento ou incidente, em conformidade com as directrizes internas
Documentação de todos os incidentes e adoção de medidas adequadas
Melhoria dos processos de trabalho em pequenos projectos
Supervisão e feedbacks com o chefe de equipa
Your Profile – Ready to hop on board
É comunicativo e sente-se à vontade no trabalho de equipa
É multilingue: tem domínio perfeito em francês e bons conhecimentos de espanhol e/ou português
Conhecimentos do pacote Microsoft Office
É flexível e está preparado para trabalhar por turnos (24 horas por dia, 7 dias por semana)
Tem experiência adquirida no domínio da gestão dos transportes, das operações ou da gestão de situações excepcionais e de emergência.
Our Perks – More than just a job
You have an impact.

With innovation and smart technology,

we are

creating the easiest way to travel. We want your ideas

and give you autonomy to make them reality.

​

Flix is flexible. Organize your own schedule with trust-based hours and up to 60 days of working from (m)anywhere. We are an office-first company, and we encourage all employees to come regularly to their local office.
Travelling is our passion.

Discover the world with your free

Flix rides and bring along your friends and family for half

price.

Teamwork makes the dream work.

Our

FlixTeam

has people

from over 80 different nations. We work in a multicultural

environment where we can challenge and support each other.

We're not only green in color.

We're

building for the long

term, and that means protecting our planet. We constantly

test new green technologies and compensate for the CO2

after all our business travel since 2018.

Your well-being is important to us. To treat your mind and body we will give you a competitive paid time off package, mental health support including 1:1 consultations with a psychologist, and a neat discount on UrbanSportsClub memberships.
Want to rewrite the history of mobility with us? Then join our ride and apply now. We're excited to hear from you!
---
About Flix
We are a global mobility provider with headquarters in Europe and the United States. Since 2013, we have changed the way millions of people have traveled, offering new alternatives for convenient, affordable and eco-friendly travel. Thanks to a unique business model and innovative technology, we have quickly established one of the largest long-distance mobility networks in the world – and our journey has just begun.
Flix is proud to be an Equal Opportunity Employer. We celebrate diversity and do not discriminate on the basis of race, color, religion, gender (including pregnancy and gender identity), national, social or ethnic origin, political affiliation, sexual orientation, marital status, disability, age, veteran status, or other legally protected characteristics. All employment decisions are based on business needs, job requirements, competence and merit.
The following video shows our amazing success story: