Senior Product Owner (m/f/d) - Finance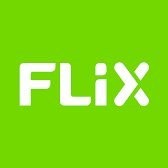 FlixBus
Accounting & Finance, Product
Berlin, Germany
Posted on Thursday, October 19, 2023
We're looking for a motivated and driven Product Owner (m/f/d) who is up for the challenge to join our Agency Settlement Team and have a direct influence on our success.
Our self-organized and cross-functional team is architecting, building and running the internal FlixMobility application used to automate the financial settlements for our agencies. We manage all relevant data, the invoice calculation logic and the creation of the actual settlement documents in a growing number of countries and business models.
As Product Owner for the Agency Settlement team you lead the efforts to provide the demands for our evolving business. Your responsibility is to work very close with your stakeholders in business and tech side, shape the product vision and together with your team ensure that our solutions fulfill business settlement requirements.
Your Tasks – Paint the world green
Leading the Agency Settlement product vision and strategy
Partner with your key stakeholders to analyse and prioritize business requirements
Transform ideas and wishes into a structured yet agile development agenda
Own, prioritize and refine the product backlog, in line with your strategic vision
Together with your technical team design, implement and optimize the services
Coordinate the day to day work of your tech team, translating business requirements into user stories and managing your team's capacity
Create and maintain a good understanding of emerging technologies and align the roadmap with the product backlog and vice versa.
Collaborate closely with other Product Owners in cross-team initiatives
Your Profile – Ready to hop on board


Your Profile – Ready to hop on board
Profound experience as a Product Owner ideally with finance/data products or background in finance/invoicing with close collaboration to product teams
Sound understanding in the area of finance and invoicing on global level
Strong analytical thinking and good technical understanding
You can work out the financials and the strategic value of business cases and can prioritize and make decisions accordingly
Outstanding communication and presentation skills
Lateral Leader, community builder, ability to moderate and adapt communication/presentation quickly to groups with heterogeneous technical backgrounds
Good understanding of Agile Software Product development principles and techniques (e.g. User Story Mapping, Impact Mapping, Lean, Design Thinking, etc.)
You'll bring openness, mutual respect and understanding, curiosity and positive attitude to collaborations across the domain and company
You thrive in an environment embedded with freedom and don't need constant guidance
Fluent in English; another European language is a plus
Our Perks – More than just a job
You have an impact.

With innovation and smart technology,

we are

creating the easiest way to travel. We want your ideas

and give you autonomy to make them reality.

​

Flix is flexible. Organize your own schedule with trust-based hours and up to 60 days of working from (m)anywhere. We are an office-first company, and we encourage all employees to come regularly to their local office.
Travelling is our passion.

Discover the world with your free

Flix rides and bring along your friends and family for half

price.

Teamwork makes the dream work.

Our

FlixTeam

has people

from over 80 different nations. We work in a multicultural

environment where we can challenge and support each other.

We're not only green in color.

We're

building for the long

term, and that means protecting our planet. We constantly

test new green technologies and compensate for the CO2

after all our business travel since 2018.

Your well-being is important to us. To treat your mind and body we will give you a competitive paid time off package, mental health support including 1:1 consultations with a psychologist, and a neat discount on UrbanSportsClub memberships.
Want to rewrite the history of mobility with us? Then join our ride and apply now. We're excited to hear from you!
---
Flix – A place to enjoy work and have an impact
The future of transportation is Green. Here at Flix Tech, the R&D group, we develop software with the brightest minds from around the world to engineer new experiences for our millions of customers across our apps and websites. Every day we solve challenging problems, like how to scale rapidly around the world and how to make an experience that delights our customers. We have a culture of sharing ideas, contributing to open source projects and being an active member in our technical communities.
Flix is proud to be an Equal Opportunity Employer. We celebrate diversity and do not discriminate on the basis of race, color, religion, gender (including pregnancy and gender identity), national, social or ethnic origin, political affiliation, sexual orientation, marital status, disability, age, veteran status, or other legally protected characteristics. All employment decisions are based on business needs, job requirements, competence and merit.