Call Center Agent - Romanian, or Hungarian speaker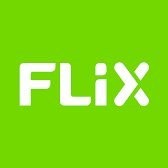 FlixBus
Customer Service
Zagreb, Croatia
Posted on Thursday, October 5, 2023
We're looking for a motivated and driven Call Center Agent - Romanian, or Hungarian speaker, who will help us shape our team, drive the company to the next level, and have the most direct influence on our success.
Your Tasks – Paint the world green
You track the current traffic situation of the bus service and coordinate in case of changes in the personnel and vehicle deployment;
You are responsible for avoiding malfunctions before they even occur, for minimizing their effects in the actual event and for a quick implementation of alternative actions;
You intensively interact with all parties of FlixBus, especially with our drivers and bus partners and inform our passengers about delays and malfunctions;
You are our customers´ first and main supporting hand on every topic;
You are prepared to work in shifts
Your profile – Ready to hop on board:
You are fluent in English and Slovak, Czech, Romanian, Hungarian or Bulgarian; any other European language is a plus.
You either studied one of these languages, it`s your mother tongue or you feel comfortable using it (B2 level is a minimum).
It`s a plus if you completed an apprenticeship in the area of transport, operations or similar.
You have experience in the disposition of driving personnel and vehicles and/or customer experience.
You have advanced MS Office skills.
You are communicative and a team player.
You are flexible and prepared to work in shifts (24/7). However, when schedules are made your personal needs are taken into consideration.
Our Perks – More than just a job:
You make an impact. With innovation and smart technology, we are creating the easiest way to travel. We want your ideas and give you the autonomy to make them a reality.
Flix is flexible. Organize your schedule outside the office days, and balance work between the office and home as it's best for you. We give you trust-based hours and a flexible smart working policy.
We care about our employees' health – You can schedule a free physical check-up once a year.
Flix offers Multisport card subscription which allows you to exercise at numerous gyms for a symbolic price, and for this you will be rewarded as Flix promotes health and wellbeing.
Travelling is our passion. Discover the world with your free Flix rides and bring along your friends and family for half a price.
You are entitled to a free lunch 3 times a week – it's not just about the free meal, it's also an opportunity to connect with your colleagues while enjoying good food.
Coffee, tea, fruit, cookies and cereal – always available in the kitchen.
Flix offers a range of educational opportunities for employees to improve personal and professional skills. From career growth attributes such as technical training (i.e., SQL, Microsoft Office), specialist business learning, to personalised career-coaching. We also offer access to language lessons through various platform like Babbel.
Teamwork makes the dream work. Our Flix Team has people from over 80 different nations. We work in a multicultural environment where we can challenge and support each other.
To connect better as a team we organize team buildings once a year, and celebrate both men and women on days dedicated to them.
We're not only green in colour. We're building for the long term, and that means protecting our planet. We constantly test new green technologies and compensate for the CO2 after all our business travel since 2018.
Your well-being is important to us. To treat your mind and body we will give you a competitive paid time off package, mental health support including 1:1 consultations with a psychologist.