Compensation & People Analytics Intern (f/m/d)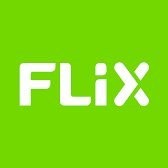 FlixBus
People & HR, Data Science
Munich, Germany
Posted on Friday, September 15, 2023
We're looking for a motivated and driven Compensation & People Analytics Intern (f/m/d) who will help us shape our team, drive the company to the next level, and have the most direct influence on our success.

Are you an analytical thinker with an eye for detail and a passion for HR and data analysis? Are you eager to gain hands-on experience in a fast-paced corporate environment? If so, we invite you to join our People Analytics team as a Compensation & People Analytics Intern. This internship offers you a unique opportunity to contribute to our organization's success while developing valuable skills in the field of HR analytics.
Your Tasks – Paint the world green
Function Descriptions & Grading: Assist in creating and refining function descriptions and grading structures for compensation benchmarking
Data Preparation: Ensure data accuracy and consistency by preparing and cleaning the data for various HR analyses
Analytic Support: Work together with the team on data driven HR tasks, such as workforce planning, talent acquisition and performance management
Presentation Development: Create visually appealing PowerPoint presentations that persuade HR leadership by highlighting crucial insight and conclusions from analyses
Your Profile – Ready to hop on board
Currently pursuing a degree in Human Resources, Business, Data Science, or a related field
Strong analytical skills and a keen attention to detail
High conscientiousness and the ability to work independently, meet deadlines, and manage multiple tasks
Proficiency in Microsoft Office Suite, particularly Excel and PowerPoint
Having some SQL skills would be a plus for this role, but don't worry if you're not a SQL wizard – we can help you grow your skills on the job
Excellent communication and interpersonal skills
Fluent in English
Our Perks – More than just a job
You have an impact.

With innovation and smart technology,

we are

creating the easiest way to travel. We want your ideas

and give you autonomy to make them reality.

​

Flix is flexible. Organize your own schedule with trust-based hours and up to 60 days of working from (m)anywhere. We are an office-first company, and we encourage all employees to come regularly to their local office.
Travelling is our passion.

Discover the world with your free

Flix rides and bring along your friends and family for half

price.

Teamwork makes the dream work.

Our

FlixTeam

has people

from over 80 different nations. We work in a multicultural

environment where we can challenge and support each other.

We're not only green in color.

We're

building for the long

term, and that means protecting our planet. We constantly

test new green technologies and compensate for the CO2

after all our business travel since 2018.

Your well-being is important to us. To treat your mind and body we will give you a competitive paid time off package, mental health support including 1:1 consultations with a psychologist, and a neat discount on UrbanSportsClub memberships.
Want to rewrite the history of mobility with us? Then join our ride and apply now. We're excited to hear from you!
---
About Flix
We are a global mobility provider with headquarters in Europe and the United States. Since 2013, we have changed the way millions of people have traveled, offering new alternatives for convenient, affordable and eco-friendly travel. Thanks to a unique business model and innovative technology, we have quickly established one of the largest long-distance mobility networks in the world – and our journey has just begun.
Flix is proud to be an Equal Opportunity Employer. We celebrate diversity and do not discriminate on the basis of race, color, religion, gender (including pregnancy and gender identity), national, social or ethnic origin, political affiliation, sexual orientation, marital status, disability, age, veteran status, or other legally protected characteristics. All employment decisions are based on business needs, job requirements, competence and merit.
The following video shows our amazing success story: