(Senior) Agile Coach (m/f/d)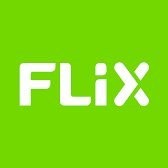 FlixBus
Product
Berlin, Germany
Posted on Tuesday, September 12, 2023
We're looking for a motivated and driven (Senior) Agile Coach (m/f/d) who will help shape our Operations Tech Domain and have a major influence on our success.
The Operations Tech domain is a large domain where the brightest minds from all over the world join forces to build and operate services for our customers, partner and drivers. In this domain you will work closely with our Agile Coach community and the leadership to drive change, design workshops and create an modern/agile work environment. You will find a variety of different tasks and challenges with our numerous and growing teams.
Your Tasks – Paint the world green
Support and coach teams in implementing agile practices and rituals
Define, document, and ensure the consistent use of standard Agile practices throughout the Operations Domain
Define and run Agile Team Health Checks using data-driven methods, then identify and drive improvement areas for team's agile processes for continuous improvement
Monitor, facilitate, and escalate, when necessary, blockers to healthy Agile practices in teams and between teams in the domain.
Proactively help teams identify and remove impediments, to express their needs constructively, and to own their performance fully.
Ensure and model an emotionally mature feedback culture (Situation-Behavior-Impact).
Mediate teams during conflict and help them to make important decisions together and constructively.
Help teams plan and host regular and recurring innovation, exploration, and celebration events with key stakeholders.
Inspire, motivate, and even teach teams how to create a culture of positivity, optimism, inclusion, and ownership.
Your Profile – Ready to hop on board
Required Skills:
Hands-on experience as an Agile Coach, with a minimum of 3 years of experience in the role
Work experience in Tech related company or environment
A deep knowledge of standard Agile and Lean methods and practices and experience using them to help teams succeed
Experience fostering and guiding teams through all stages (Forming, Storming, Norming, Performing)
Excellent facilitation skills, creating and running workshops
A team player, full of patience, empathy, and pragmatism
Successfully worked with hybrid teams comprised of onsite and remote employees
Fluency in English
Nice-to-haves:
Worked in a mature agile organization
Experience coaching leaders
Our Perks – More than just a job
You have an impact. With innovation and smart technology, we are creating the easiest way to travel. We want your ideas and give you autonomy to make them reality.​
Flix is flexible. Organize your own schedule, and balance work between the office and home as it's best for you. We give you trust-based hours and a flexible smart working policy.
Travelling is our passion. Discover the world with your free Flix rides and bring along your friends and family for half price.
Teamwork makes the dream work. Our FlixTeam has people from over 80 different nations. We work in a multicultural environment where we can challenge and support each other.
We're not only green in color. We're building for the long term, and that means protecting our planet. We constantly test new green technologies and compensate for the CO2 after all our business travel since 2018.
Want to rewrite the history of mobility with us? Then join our ride and apply now. We're excited to hear from you!
---
FlixMobility – A place to enjoy work and have an impact
The future of transportation is Green. Here at FlixMobility Tech, the R&D group, we develop software with the brightest minds from around the world to engineer new experiences for our millions of customers across our apps and websites. Every day we solve challenging problems, like how to scale rapidly around the world and how to make an experience that delights our customers. We have a culture of sharing ideas, contributing to open source projects and being an active member in our technical communities.
FlixMobility is proud to be an Equal Opportunity Employer. We celebrate diversity and do not discriminate on the basis of race, color, religion, gender (including pregnancy and gender identity), national, social or ethnic origin, political affiliation, sexual orientation, marital status, disability, age, veteran status, or other legally protected characteristics. All employment decisions are based on business needs, job requirements, competence and merit.