Engineering People Manager (m/f/d) - E-commerce domain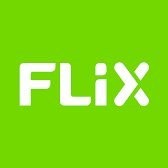 FlixBus
People & HR
Munich, Germany
Posted on Tuesday, September 12, 2023
We're looking for an enthusiastic and driven Engineering People Manager who will help us shape our team in the E-commerce Domain, drive the company to the next level, and have the most direct influence on our success.
Ecommerce domain is composed of 10 teams. Five of them are accompanying the customer from the moment they land on our website until they purchase a ticket (Homepage → Search → Checkout → Ancillaries → Payment). Two of them are representing our funnel in iOS and Android, having control on the end to end experience in this platforms. On top, we have a team supporting our product development process by helping us run A/B tests professionally or by validating the results of what we're doing and one more team is helping us prevent fraud and abuse.
Your Tasks – Paint the world green
Leadership:
You are a servant leader in an agile environment with distributed power and leadership. You take accountability for a team by enabling and empowering other roles like Product Owners or Agile Coaches. You can seamlessly connect your responsibilities of disciplinary leadership with those of servant leader as mentor, guide, coach, advisor, and advocate.
Mastery:
You are accountable for mastery at the individual and team-level, enabling your people to grow their skills, impacts, and value delivery. You identify improvement areas in their functional, interdisciplinary, and soft skills by supporting them in their professional development.
Setup:
You are accountable for setting-up teams for success. You shape the structure and ownership areas of teams and individuals. You hire the right people to ensure teams and the organization reach targets and fulfil expectations. You manage the budget, controlling, and strategic organizational planning. You care about tools, support systems, and working conditions of your teams (on-site, remote, hybrid). You are hands-on, removing any impediments that block functional autonomy and effective self-organization.
Alignment:
You align with peer managers and domain leads in order to move the company as a whole to the next level. You ensure fairness and career development across teams, locations and organizational setups.
Communication:
You live a transparent feedback culture and are eager to lead by example. You reflect and continuously improve yourself and everything around you.
Labor Law:
You leverage the disciplinary power of manager wisely and serve as an escalation point, e.g. for the Product Owner, Agile Coaches and anyone else who needs support.
Your Profile – Ready to hop on board
2+ years of experience leading cross-discipline software engineering teams.
You enjoy supporting people and find satisfaction in facilitating the success of teams and individuals.
You understand people as the highest value in the company.
You have a growth mindset towards concepts like agile, scrum, and related organizational principals.
You are a team player, full of empathy, intuition, and drive.
You have worked several years in a digital product development organization, with any of the common agile practices, and understand the complexity of this endeavor.
You have a background in a software tech-related role (Engineering, Data Science, Product Ownership, Design, Architecture, DevOps, QA, etc.).
Knowledge and understanding of German labor law aspects of disciplinary leadership is useful.
Excellent English is mandatory, German welcomed.
Our Perks – More than just a job
You have an impact.

With innovation and smart technology,

we are

creating the easiest way to travel. We want your ideas

and give you autonomy to make them reality.

​

Flix is flexible. Organize your own schedule with trust-based hours and up to 60 days of working from (m)anywhere. We are an office-first company, and we encourage all employees to come regularly to their local office.
Travelling is our passion.

Discover the world with your free

Flix rides and bring along your friends and family for half

price.

Teamwork makes the dream work.

Our

FlixTeam

has people

from over 80 different nations. We work in a multicultural

environment where we can challenge and support each other.

We're not only green in color.

We're

building for the long

term, and that means protecting our planet. We constantly

test new green technologies and compensate for the CO2

after all our business travel since 2018.

Your well-being is important to us. To treat your mind and body we will give you a competitive paid time off package, mental health support including 1:1 consultations with a psychologist, and a neat discount on UrbanSportsClub memberships.
Want to rewrite the history of mobility with us? Then join our ride and apply now. We're excited to hear from you!
---
Flix – A place to enjoy work and have an impact
The future of transportation is Green. Here at Flix Tech, the R&D group, we develop software with the brightest minds from around the world to engineer new experiences for our millions of customers across our apps and websites. Every day we solve challenging problems, like how to scale rapidly around the world and how to make an experience that delights our customers. We have a culture of sharing ideas, contributing to open source projects and being an active member in our technical communities.
Flix is proud to be an Equal Opportunity Employer. We celebrate diversity and do not discriminate on the basis of race, color, religion, gender (including pregnancy and gender identity), national, social or ethnic origin, political affiliation, sexual orientation, marital status, disability, age, veteran status, or other legally protected characteristics. All employment decisions are based on business needs, job requirements, competence and merit.