YouTube Campaign Manager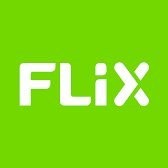 FlixBus
Sofia, Bulgaria
Posted on Tuesday, September 5, 2023
We are looking for a motivated and driven YouTube Campaign Manager to join our team.
As a member of the media team, the YouTube Campaign Manager will be responsible for planning, executing and optimizing campaigns that drive brand awareness and conversions across all Flix markets. This includes our established European and US markets, as well as our exciting new markets such as Brazil, Chile, and India, spanning all of our brands (FlixTrain, FlixBus, Greyhound and Kamil Koc). Not only will you be a part of a dynamic team, you will also play a significant role in the growth and success of Flix.
Your Tasks – Paint the world green
Develop YouTube campaign strategies to meet our business objectives, our brand and performance goals
Manage end-to-end YouTube campaigns, including planning, testing, optimization and performance tracking
Coordinate campaigns and activities with other marketing functions to ensure cohesive and effective campaign execution
Actively participate in creative development and testing
Collaborate closely with country leads to identify potential opportunities and explore innovative ideas
Utilize advanced targeting options and audience segmentation strategies to reach and engage specific demographics, interests, and behaviors
Stay updated on YouTube's advertising features, formats, and best practices, and apply this knowledge to maximize campaign performance
Work closely with our account managers at Google to fully leverage the platform's capabilities
Prepare and present regular reports on campaign performance, key metrics, and insights to key stakeholders, including senior management
Your Profile – Ready to hop on board
You have experience in planning, executing, and optimizing campaigns within the Google ecosystem, specifically YouTube
You are familiar with digital marketing metrics, you have strong analytical skills and are confident in making data-driven recommendations
You have experience with creative testing, audience segmentation, bidding strategies and using different campaign formats
You are collaborative and capable of working within a cross-functional setup with team members dispersed around the globe
You are a strong team player and you have excellent written and verbal communication skills to convey complex ideas in a clear and concise manner
Experience in programmatic advertising is a strong plus
Our Perks – More than just a job
You have an impact.

With innovation and smart technology,

we are

creating the easiest way to travel. We want your ideas

and give you autonomy to make them reality.

​

Flix is flexible. Organize your own schedule with trust-based hours and up to 60 days of working from (m)anywhere. We are an office-first company, and we encourage all employees to come regularly to their local office.
Travelling is our passion.

Discover the world with your free

Flix rides and bring along your friends and family for half

price.

Teamwork makes the dream work.

Our

FlixTeam

has people

from over 80 different nations. We work in a multicultural

environment where we can challenge and support each other.

We're not only green in color.

We're

building for the long

term, and that means protecting our planet. We constantly

test new green technologies and compensate for the CO2

after all our business travel since 2018.

Your well-being is important to us. To treat your mind and body we will give you a competitive paid time off package, mental health support including 1:1 consultations with a psychologist, and a neat discount on UrbanSportsClub memberships.
Want to rewrite the history of mobility with us? Then join our ride and apply now. We're excited to hear from you!
---
About Flix
We are a global mobility provider with headquarters in Europe and the United States. Since 2013, we have changed the way millions of people have traveled, offering new alternatives for convenient, affordable and eco-friendly travel. Thanks to a unique business model and innovative technology, we have quickly established one of the largest long-distance mobility networks in the world – and our journey has just begun.
Flix is proud to be an Equal Opportunity Employer. We celebrate diversity and do not discriminate on the basis of race, color, religion, gender (including pregnancy and gender identity), national, social or ethnic origin, political affiliation, sexual orientation, marital status, disability, age, veteran status, or other legally protected characteristics. All employment decisions are based on business needs, job requirements, competence and merit.
The following video shows our amazing success story: