Management Assistant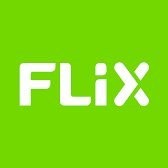 FlixBus
Sofia, Bulgaria
Posted on Friday, August 25, 2023
We're looking for a motivated and driven Management Assistant who will help us shape our team, drive the company to the next level, and have the most direct influence on our success.
Your Tasks – Paint the world green
Provide support to the VPs (managing appointments, completing expense reports, preparing correspondence, arranging complex travel plans).
Be reliable when it comes to preparing internal and external communication in regards of agenda, content and material (presentations slides, e-mails, XLS and reports).
Actively participate in projects of the VPs by coordinating involved stakeholders, keeping deadlines and bringing everyone up to date with the current status.
Be initial point of contact for your colleagues, external suppliers and customers.
Be in charge of event management (organizing workshops, All Hands, Offsite meetings, and other small events).
Support during onboarding.
Support organizational changes
Maintain confidential and sensitive information.
Complete a variety of special projects including creating PowerPoint presentations, special reports, and agenda material.
Other additional and/or alternative duties as assigned ad hoc, including supporting other departments or Executives as needed.
Your Profile – Ready to hop on board
You obtained a degree in Business Administration, Economics, Social Sciences, Marketing, Finance, Accounting, Controlling, Economics relationships, or successfully completed an apprenticeship as Office Manager, Hotel Manager, Foreign Language Secretary, or similar.
Ideally, you also have an interest in Accounting/ Finance/ Audit/ Controlling/ with relevant working experience in an Assistant position or similar, preferable experience in large corporation
You have an authentic and mission-driven personality combined with a self-confident manner.
You bring strong communication and organization skills to the table that you pair with a keen perception as well as willingness to shape ideas and projects.
You work individually, with minimum supervision
You are a Relationship-builder
You are flexible and you can adapt fast
Energetic and eager to tackle new projects and ideas
Excellent computer skills, including the Microsoft Office Suite (Outlook, Word, PowerPoint, and Excel)
Our Perks – More than just a job
You have an impact.

With innovation and smart technology,

we are

creating the easiest way to travel. We want your ideas

and give you autonomy to make them reality.

​

Flix is flexible.

Organize your own schedule, and balance

work between the office and home as

it's

best for you. We

give you trust-based hours and a flexible smart working

policy.

Travelling is our passion.

Discover the world with your free

Flix rides and bring along your friends and family for half

price.

Teamwork makes the dream work.

Our

FlixTeam

has people

from over 80 different nations. We work in a multicultural

environment where we can challenge and support each other.

We're not only green in color.

We're

building for the long

term, and that means protecting our planet. We constantly

test new green technologies and compensate for the CO2

after all our business travel since 2018.

Your well-being is important to us. To treat your mind and body we will give you a competitive paid time off package, mental health support including 1:1 consultations with a psychologist, and a neat discount on UrbanSportsClub memberships.
Want to rewrite the history of mobility with us? Then join our ride and apply now. We're excited to hear from you!
---
About Flix
We are a global mobility provider with headquarters in Europe and the United States. Since 2013, we have changed the way millions of people have traveled, offering new alternatives for convenient, affordable and eco-friendly travel. Thanks to a unique business model and innovative technology, we have quickly established one of the largest long-distance mobility networks in the world – and our journey has just begun.
Flix is proud to be an Equal Opportunity Employer. We celebrate diversity and do not discriminate on the basis of race, color, religion, gender (including pregnancy and gender identity), national, social or ethnic origin, political affiliation, sexual orientation, marital status, disability, age, veteran status, or other legally protected characteristics. All employment decisions are based on business needs, job requirements, competence and merit.
The following video shows our amazing success story: