Senior Java Backend Engineer - Fleet Management Team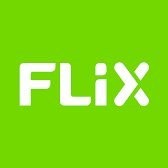 FlixBus
Software Engineering
Kharkiv, Kharkiv Oblast, Ukraine
Posted on Wednesday, August 23, 2023
We are looking for a talented Senior Java Backend Engineer with a passion for creating software that makes operations processes more efficient. The team is creating a product that helps organize fleets, drivers, and rides. This ensures smooth, affordable, safe, and high-quality travel for our customers through effective coordination with Operations and Mobility Partners with the goal of reducing manual processes and increasing productivity.

Currently, we are a Product Owner, 3 Senior Backend Engineers, 2 Senior Frontend Engineers, Senior UX designer and, as a team, we fully own the product line and the architectural and technical decisions. We build our product end to end and can leverage cutting-edge technologies for our solutions.
Our current technology stack includes:
Java, Spring
Infrastructure: Kubernetes, AWS, Docker, Terraform
Databases: AWS RDS (MySQL), AWS DocumentDB (MongoDB), AWS OpenSearch (Elasticsearch)
Alerting and Monitoring: Datadog, Kibana, PagerDuty
Queues and events: producing/consuming various events in Java via Kafka
Testing frameworks: JUnit, Groovy Spock
CI/CD: Gitlab CI
IDE: IntelliJ Idea
Your Tasks – Paint the world green
You will be part of a self-organized, cross-functional distributed team owning the customer service products and will hence directly contribute to the success of the business;
You and your team will place our users at the centre when developing solutions together;
You drive the development process using an Agile environment;
You will be able to design new products from scratch and frequently deliver new versions of existing products, using continuous integration and automation;
You will work with and learn how to use cutting-edge technologies and tools;
Lead technical decisions inside and across teams to improve technical excellence through lateral leadership;
Contribute to finding the best solutions for getting, organizing and providing customer service products that make our operations easier;
Be a mentor and coach for your colleagues.
Your Profile – Ready to hop on board
6+ years experience working as a Backend Java Engineer
Experience with distributed systems development: Spring / Spring Boot, Axon, Kafka, MySQL / Postgres (RDS), Redis (Elasticache), MongoDB (DocumentDB), SQS/SNS, S3, ElasticSearch, etc.
Upper-intermediate level of English or higher
You enjoy working within an agile setup


Nice to have

DevOps / infrastructure experience: Kubernetes, Docker, Gitlab CI, AWS, Terraform, etc.
Data Engineering skills: ETL, Snowflake, etc.
You've worked with distributed teams before
Our Perks – More than just a job
You have an impact.

With innovation and smart technology,

we are

creating the easiest way to travel. We want your ideas

and give you autonomy to make them reality.

​

Flix is flexible. Organize your own schedule with trust-based hours and up to 60 days of working from (m)anywhere. We are an office-first company, and we encourage all employees to come regularly to their local office.
Travelling is our passion.

Discover the world with your free

Flix rides and bring along your friends and family for half

price.

Teamwork makes the dream work.

Our

FlixTeam

has people

from over 80 different nations. We work in a multicultural

environment where we can challenge and support each other.

We're not only green in color.

We're

building for the long

term, and that means protecting our planet. We constantly

test new green technologies and compensate for the CO2

after all our business travel since 2018.

Your well-being is important to us. To treat your mind and body we will give you a competitive paid time off package, mental health support including 1:1 consultations with a psychologist.
Want to rewrite the history of mobility with us? Then join our ride and apply now. We're excited to hear from you!
---
About Flix
We are a global mobility provider with headquarters in Europe and the United States. Since 2013, we have changed the way millions of people have traveled, offering new alternatives for convenient, affordable and eco-friendly travel. Thanks to a unique business model and innovative technology, we have quickly established one of the largest long-distance mobility networks in the world – and our journey has just begun.
Flix is proud to be an Equal Opportunity Employer. We celebrate diversity and do not discriminate on the basis of race, color, religion, gender (including pregnancy and gender identity), national, social or ethnic origin, political affiliation, sexual orientation, marital status, disability, age, veteran status, or other legally protected characteristics. All employment decisions are based on business needs, job requirements, competence and merit.
The following video shows our amazing success story: