Senior Agile Coach (m/f/d)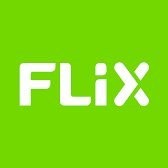 FlixBus
Munich, Germany
Posted on Friday, August 18, 2023
We're looking for an experienced, enthusiastic and self-dependent Senior Agile Coach (m/f/d) who will help us shape our teams in the Finance and HR Domain, drive the company to the next level and have the most direct influence on our success.
In the Finance and HR IT Domain, we are close to 50 professionals ensuring automated, smart and compliant processes that power Flix's business growth, driven by innovative technologies and a strong vision for a green way to travel. Our passionate product teams are building products and services for topics such as ticket sales accounting, taxation, fiscalization, invoicing, agency commissions and financial settlements for business partners. We are also responsible for building and operating the fundamental Finance and HR ERP systems that enable our workforce, recognize revenue and steer business decisions.
Our autonomous teams use practices from Scrum, Kanban and continuous product discovery with a preference for common sense over following rules for the sake of it.
Your mission, should you choose to accept it, is to be a part of the Domain Leadership that supports and grows these teams which are crucial as the backbone for our fast-growing business.
Your Tasks – Paint the world green
Collaboratively create an environment where people feel inspired to practice context-aware agility in thinking, behaviours, actions and methods.
Role-model, teach and nurture an emotionally mature Feedback Culture i.e., open and respectful exchanges through conscious, non-violent communication, .
Be a coach, mentor and teacher on how to create a culture of positivity, optimism, inclusion, and ownership.
Use data-driven methods like Agile Team Health Checks to generate insights that help teams and leadership identify and drive continuous improvement.
Facilitate the sustainable adoption of healthy Agile practices in teams and between teams in the domain.
Help teams plan and host regular and recurring innovation, exploration, and celebration events with key stakeholders.
Proactively help teams identify and remove impediments, to express their needs constructively, and to own their performance fully.
Empower individuals and teams to use conflict constructively for effective decision-making and healthy professional relationships.
Contribute to the growth and sustenance of a vibrant Agile Coaches community in the organisation through sharing, sparring and pairing with other coaches on cross-domain and organisational improvement topics.
Develop the next generation of Agile Coaches through active mentoring and expertise-sharing with colleagues new to the profession.
Your Profile – Ready to hop on board
A passionate and realistic agilist - guided by Agile values, practical, flexible and innovative in working with complex human systems and problems.
Hands-on experience as an Agile Coach, with a minimum of 4-5 years of experience in the role.
A deep knowledge of Agile and Lean methods and practices and experience using them to help teams succeed and organisations to evolve.
Experienced in guiding teams through various spirals of teams' life-cycle with context-appropriate blend of teaching, mentoring, advising and coaching.
Excellent facilitation skills with experience in designing and running workshops for large and small audiences in-person, remote and hybrid.
A team player full of patience, empathy, and pragmatism.
A driving desire and passion to work in-depth at team-level within the domain.
Successfully worked with hybrid teams comprising onsite and remote employees.
Excellent English is mandatory.
Worked in a fast-paced, consumer-facing technical product environment.
Experienced in coaching leaders across various levels.
Nice to have: A healthy disregard for industrialised Agile that is driven by framework-heavy approaches.
Our Perks – More than just a job
You have an impact.

With innovation and smart technology,

we are

creating the easiest way to travel. We want your ideas

and give you autonomy to make them reality.

​

Flix is flexible. Organize your own schedule with trust-based hours and up to 60 days of working from (m)anywhere. We are an office-first company, and we encourage all employees to come regularly to their local office.
Travelling is our passion.

Discover the world with your free

Flix rides and bring along your friends and family for half

price.

Teamwork makes the dream work.

Our

FlixTeam

has people

from over 80 different nations. We work in a multicultural

environment where we can challenge and support each other.

We're not only green in color.

We're

building for the long

term, and that means protecting our planet. We constantly

test new green technologies and compensate for the CO2

after all our business travel since 2018.

Your well-being is important to us. To treat your mind and body we will give you a competitive paid time off package, mental health support including 1:1 consultations with a psychologist, and a neat discount on UrbanSportsClub memberships.
Want to rewrite the history of mobility with us? Then join our ride and apply now. We're excited to hear from you!
---
Flix – A place to enjoy work and have an impact
The future of transportation is Green. Here at Flix Tech, the R&D group, we develop software with the brightest minds from around the world to engineer new experiences for our millions of customers across our apps and websites. Every day we solve challenging problems, like how to scale rapidly around the world and how to make an experience that delights our customers. We have a culture of sharing ideas, contributing to open source projects and being an active member in our technical communities.
Flix is proud to be an Equal Opportunity Employer. We celebrate diversity and do not discriminate on the basis of race, color, religion, gender (including pregnancy and gender identity), national, social or ethnic origin, political affiliation, sexual orientation, marital status, disability, age, veteran status, or other legally protected characteristics. All employment decisions are based on business needs, job requirements, competence and merit.