Senior Data Engineer (m/f/d) - Team Forecasting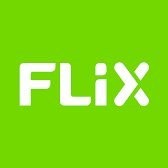 FlixBus
Data Science
Berlin, Germany
Posted on Thursday, August 10, 2023
We're looking for a motivated and driven Senior Data Engineer who will help us shape our Revenue Management Domain. You will be part of the demand forecast team, which currently consists of 2 Data Engineers, 4 Data Scientists, 1 Product Owner, 1 Agile Coach and 1 Engineering People Manager.
Revenue Management Domain rests at the heart of the FlixTech organisation. It's a place where the brightest minds from all over the world join forces together to work on the latest state of the art Revenue Management platform.
Our engineering and data science teams leverage the latest technology and algorithms, such as Artificial Intelligence, to ensure accurate and competitive pricing for our customers.
We highly value our customers' needs for travel and work hard to secure availability of tickets, no matter how far from the departure date.
There's never a lack of challenging tasks in our domain and the team, would that be future demand and revenue prediction, or a real-time optimization and computation of the dynamic price.
For the benefit of our customer, we collaborate, we experiment, we make science happen.
Your Tasks – Paint the world green
You work in a data science team that uses artificial intelligence to predict customer demand for our bus- and train network. The main programming language is Python with the scientific software packages: scikit-learn, Pandas, Polars, Numpy, etc.
Our software stack includes; Python, Postgres, Kafka, Docker and Kubernetes, we also have an ancillary web application based on React and Typescript.
As a data engineer you will cover the whole range of activities: Support our data scientists to make their prototypes production ready, maintain our production systems, process data from Kafka and occasionally improve our frontend.
Your Profile – Ready to hop on board
5+ years of experience in the field
Solid experience with Python, the scientific Python stack is optional
Solid experience with SQL (Postgres) and managing databases
Comfortable with Git
You are passionate about testing, CI/CD and automated deployment
Experienced with Linux and Docker
Experienced with Amazon Web Services
Willingness to work with JavaScript/Typescript and preferably React
Willingness to work with Kubernetes, Kafka, Spark
High capacity for autonomy and self-reliance
Experience working within Agile methodologies
Bonus points for
Experienced with frontend development
Experience with ML/AI
Experience leading engineering activity in the team
Experience mentoring other team members
Our Perks – More than just a job
You have an impact.

With innovation and smart technology,

we are

creating the easiest way to travel. We want your ideas

and give you autonomy to make them reality.

​

Flix is flexible. Organize your own schedule with trust-based hours and up to 60 days of working from (m)anywhere. We are an office-first company, and we encourage all employees to come regularly to their local office.
Travelling is our passion.

Discover the world with your free

Flix rides and bring along your friends and family for half

price.

Teamwork makes the dream work.

Our

FlixTeam

has people

from over 80 different nations. We work in a multicultural

environment where we can challenge and support each other.

We're not only green in color.

We're

building for the long

term, and that means protecting our planet. We constantly

test new green technologies and compensate for the CO2

after all our business travel since 2018.

Your well-being is important to us. To treat your mind and body we will give you a competitive paid time off package, mental health support including 1:1 consultations with a psychologist, and a neat discount on UrbanSportsClub memberships.
Want to rewrite the history of mobility with us? Then join our ride and apply now. We're excited to hear from you!
---
Flix – A place to enjoy work and have an impact
The future of transportation is Green. Here at Flix Tech, the R&D group, we develop software with the brightest minds from around the world to engineer new experiences for our millions of customers across our apps and websites. Every day we solve challenging problems, like how to scale rapidly around the world and how to make an experience that delights our customers. We have a culture of sharing ideas, contributing to open source projects and being an active member in our technical communities.
Flix is proud to be an Equal Opportunity Employer. We celebrate diversity and do not discriminate on the basis of race, color, religion, gender (including pregnancy and gender identity), national, social or ethnic origin, political affiliation, sexual orientation, marital status, disability, age, veteran status, or other legally protected characteristics. All employment decisions are based on business needs, job requirements, competence and merit.