VP of People, US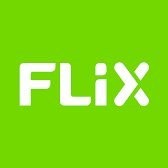 FlixBus
People & HR
Dallas, TX, USA
Posted on Tuesday, August 8, 2023
We're looking for a motivated and driven VP People US who will help us build our and find the greatest talents to join our ride and contribute to paint the world green.
This key leadership role will proactively design, transform and own the People/HR initiatives and function for both Flix and Greyhound's operation in North America while providing an outstanding employee experience. As the leader of highly motivated People teams, the successful candidate must possess top notch experience and a successful track record of managing an HR transformation strategy and people operations including talent management, compensation and benefits, performance management, people operations and employment law, among other HR topics.

Your Tasks – Paint the world green
Own and develop HR roadmap to address the needs of the business in the short

term as well as in the long term including but not limited to

Recruitment and talent management,

Performance management,

Compensation and benefits,

Payroll automation / Process management,

Alignment HR processes among three entities

Lead the development of HR roadmap deliverables by guiding the team(s), providing

quality-control and by driving the output with a hands-on approach, as required

Manage the transformation processes within the organization and support of the

senior leaders throughout the change process post-merger, primarily focusing on

Restructuring the organization toward target operating model,

Rightsizing functions based on emerging business needs,

Retaining / recruiting talent for high-value add functions,

Identifying and empowering change champions in the organization

Lead the transformation and modernization that drive the local People teams,

leadership principles and company culture

Serve as sparring partner for all senior leaders at Flix Inc. and Greyhound to support

leadership effectiveness and provide strategic business partnership, thought

partnership, and coaching to all levels of the organization

Leverage operational HR experience to put policies and structure in place that will

drive business performance through a building a high performing team.



Your Profile – Ready to hop on board
A bachelor's or master's degree, preferably in Human Resources Management or a related field


At least 10 years of professional experience in a comparable HR role in a complex, global structure with various entities, combined with strong business acumen and practical consulting and communication skills

Proven experience in a leadership capacity in setting up an HR department and/or developing key HR toolkit in a transformative environment

Proven experience in a leadership role in a dynamic and transformative environment

Excellent stakeholder management skills as well as proven experience in leading and development of a HR team

Proven experience in transforming and scaling a business and the HR/People function

Proven experience in managing HR processes and strategic HR initiatives, such as

employee relations programs, amongst others

'Can do" attitude combined with willingness to go the extra mile to deliver with a hands-on approach

Excellent team management skills as well as distinctively high social competence and the ability to motivate

The ability to understand and navigate a political post-merger landscape

An innovative mindset related to agile organizational concepts and knowledge of lean and agile principles, as well as experience applying them

Excellent communication skills with the ability to foster long-term relationships (with internal teams and external partners)
Our Perks – More than just a job
You have an impact.

With innovation and smart technology,

we are

creating the easiest way to travel. We want your ideas

and give you autonomy to make them reality.

​

Flix is flexible. Organize your own schedule with trust-based hours and up to 60 days of working from (m)anywhere. We are an office-first company, and we encourage all employees to come regularly to their local office.
Travelling is our passion.

Discover the world with your free

Flix rides and bring along your friends and family for half

price.

Teamwork makes the dream work.

Our

FlixTeam

has people

from over 80 different nations. We work in a multicultural

environment where we can challenge and support each other.

We're not only green in color.

We're

building for the long

term, and that means protecting our planet. We constantly

test new green technologies and compensate for the CO2

after all our business travel since 2018.

Your well-being is important to us. To treat your mind and body we will give you a competitive paid time off package, mental health support including 1:1 consultations with a psychologist.
Want to rewrite the history of mobility with us? Then join our ride and apply now. We're excited to hear from you!
---
About Flix
We are a global mobility provider with headquarters in Europe and the United States. Since 2013, we have changed the way millions of people have traveled, offering new alternatives for convenient, affordable and eco-friendly travel. Thanks to a unique business model and innovative technology, we have quickly established one of the largest long-distance mobility networks in the world – and our journey has just begun.
Flix is proud to be an Equal Opportunity Employer. We celebrate diversity and do not discriminate on the basis of race, color, religion, gender (including pregnancy and gender identity), national, social or ethnic origin, political affiliation, sexual orientation, marital status, disability, age, veteran status, or other legally protected characteristics. All employment decisions are based on business needs, job requirements, competence and merit.
The following video shows our amazing success story:
#LI-HYBRID