Senior Security Engineer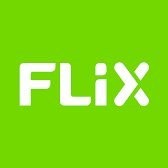 FlixBus
Software Engineering
Dallas, TX, USA
Posted on Wednesday, July 19, 2023
Do you have what it takes to defend our awesome fleet of green buses and trains from sneaky cyber attackers? If so, buckle up, because we're on the lookout for a to keep our green machines rolling and our data locked up tighter than a charging port!
Who are we? We're not just any ordinary company. We're the superheroes of the green mobility world, fighting climate change one low-emission ride at a time.
Now, let's get down to business. We need someone who knows their way around cybersecurity like Mario knows his way around a warp pipe. As our Senior Security Engineer, you'll be the guardian of our digital fortress, protecting our software, systems, and customer data from the dastardly attempts of hackers and malicious code.
Your Tasks – Paint the world green
🔒 Building and maintaining Fort Knox-level security measures to keep our systems impenetrable.
👀 Conducting vulnerability assessments and penetration testing, hunting down any weak spots like a pro.
🛡️ Designing and implementing state-of-the-art security controls to thwart cyber villains at every turn.
🚨 Monitoring and responding to security incidents faster than you can say "zero-day exploit."
💪 Collaborating with our development and operations teams to ensure security is baked into every line of code.
🔧 Automating security processes because manual work is so last decade.
Your Profile – Ready to hop on board
🔐 You've got solid experience in security engineering and cybersecurity—no script kiddies here!
🔥 You know the best practices on securing Azure AD, AWS technologies and windows/macOS clients like the back of your hand.
🐍 You can tame programming languages like Python or JavaScript with one hand tied behind your back.
👓 You're a master of threat modelling, risk assessment, and vulnerability management.
💡 You've built and maintained secure CI/CD pipelines because you understand that speed and security can be friends.
🔥 You're passionate about staying up to date with the latest security threats and trends—it's not just a job; it's a lifestyle!
😄 You've got a sense of humor and don't mind sharing a laugh or two with your team, even when battling the forces of evil.
Our Perks – More than just a job
🌿 The opportunity to be part of a cutting-edge green mobility tech company that's shaping the future of transportation.
🌍 A chance to make a real impact on the fight against climate change—superpowers not required!
🎉 An awesome team that's as passionate about green tech as you are—collaboration and laughter guaranteed.
💼 Competitive salary and benefits package (like free rides!)—we want you to be happy and well-rewarded.
Want to rewrite the history of mobility with us? Then join our ride and apply now. We're excited to hear from you!
---
About Flix
We are a global mobility provider with headquarters in Europe and the United States. Since 2013, we have changed the way millions of people have traveled, offering new alternatives for convenient, affordable and eco-friendly travel. Thanks to a unique business model and innovative technology, we have quickly established one of the largest long-distance mobility networks in the world – and our journey has just begun.
Flix is proud to be an Equal Opportunity Employer. We celebrate diversity and do not discriminate on the basis of race, color, religion, gender (including pregnancy and gender identity), national, social or ethnic origin, political affiliation, sexual orientation, marital status, disability, age, veteran status, or other legally protected characteristics. All employment decisions are based on business needs, job requirements, competence and merit.
The following video shows our amazing success story:
We need your consent to load the YouTube Video service!
We use a third party service to embed video content that may collect data about your activity. Please review the details and accept the service to watch this video.
This content is not permitted to load due to trackers that are not disclosed to the visitor. The website owner needs to setup the site with their CMP to add this content to the list of technologies used.
powered by Usercentrics Consent Management Platform