Head of Corporate Communications DACH (m/f/d)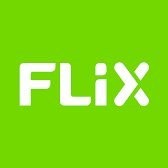 FlixBus
Marketing & Communications
Munich, Germany
Posted on Tuesday, June 13, 2023
We're looking for a motivated and driven Head of Corporate Communications DACH (m/f/d) who will help us shape our team, drive the company to the next level, and have the most direct influence on our success.
Public Relations
As Head of the DACH PR team, you define the calendar, editorial plan, and content for Financial and Corporate PR that links to Flix's equity story in cooperation with the international Corporate Comms/PR team, the Internal Communications team, and the Investor Relations team.
Position Flix as the most relevant global travel brand, spotlighting our profitable growth path and innovations in the mobility space through expert storytelling
You will plan and execute international press conferences holistically, tailoring any PR materials to be relevant globally (including editorial content and press releases)
Build and increase financial journalist (media) relations, prepare and accompany C-Level interviews in the DACH market and beyond
Train Management, Internal Communications Team, on Financial and Corporate PR, defining guidelines and content
Executing media trainings, you are the communications trainer for internal training with regards to capital market readiness when it comes to Communications
Strategy, Finance & Thought Leadership
Be the interface between Corporate Communications, Investor Relations, Management, and the media, reporting to the Sen. Director of Communications and Responsibility.
Contribute to Group level Corporate Communications projects in establishing strategies that support overall growth and business development
Prepare relevant communication collateral, which includes such as corporate presentations, factsheets, press releases, website information in coordination with the Corporate Communications and PR teams
Lead the Financial Communication Thought Leadership positioning of both, the company as well as the relevant experts such as the CFO and VP of IR
Team Leadership
Lead a team of extremely motivated and experienced Flix PR experts who drive and stir Flix's reputation in the DACH market via product, political and Corporate PR
Your Profile – Ready to hop on board
Solid professional experience in financial public relations as well as corporate communications in a publicly listed company or a respective consultancy
University degree or equivalent background in Journalism, Business and Finance Communications
At least 10 years of professional experience in a corporate or agency environment with focus on Financial and Corporate PR
Experienced in internal/external and financial market communications, online and offline content creation and copy editing, as well as working with international organizations
Confident use of MS Excel, PowerPoint and Word, as well as experience with common CMSs
Affinity for capital market topics as well as financial figures and reporting
Handle complex, fast-paced and unexpected communication tasks with strong judgment, aplomb, and flexibility
Translating complex messages into simple and easily understandable content
Work efficiently with sometimes tight deadlines, defining the right priorities and continually reviewing and adjusting them to meet multiple demands simultaneously
Very high level of text and language confidence, good and fast writing and professional expression
Journalistic way of thinking and working, curiosity, flair for topics and strong research as well as analytical skills
Relevant network in the German and international financial, business and trade media as well as the broader financial community
Excellent German and English skills (oral/written)
Ideally based in Munich, Frankfurt or open to relocate to Munich
Our Perks – More than just a job
You have an impact.

With innovation and smart technology,

we are

creating the easiest way to travel. We want your ideas

and give you autonomy to make them reality.

​

Flix is flexible. Organize your own schedule with trust-based hours and up to 60 days of working from (m)anywhere. We are an office-first company, and we encourage all employees to come regularly to their local office.
Travelling is our passion.

Discover the world with your free

Flix rides and bring along your friends and family for half

price.

Teamwork makes the dream work.

Our

FlixTeam

has people

from over 80 different nations. We work in a multicultural

environment where we can challenge and support each other.

We're not only green in color.

We're

building for the long

term, and that means protecting our planet. We constantly

test new green technologies and compensate for the CO2

after all our business travel since 2018.

Your well-being is important to us. To treat your mind and body we will give you a competitive paid time off package, mental health support including 1:1 consultations with a psychologist, and a neat discount on UrbanSportsClub memberships.
Want to rewrite the history of mobility with us? Then join our ride and apply now. We're excited to hear from you!
---
About Flix
We are a global mobility provider with headquarters in Europe and the United States. Since 2013, we have changed the way millions of people have traveled, offering new alternatives for convenient, affordable and eco-friendly travel. Thanks to a unique business model and innovative technology, we have quickly established one of the largest long-distance mobility networks in the world – and our journey has just begun.
Flix is proud to be an Equal Opportunity Employer. We celebrate diversity and do not discriminate on the basis of race, color, religion, gender (including pregnancy and gender identity), national, social or ethnic origin, political affiliation, sexual orientation, marital status, disability, age, veteran status, or other legally protected characteristics. All employment decisions are based on business needs, job requirements, competence and merit.
The following video shows our amazing success story: