Operations Assistant (alternance)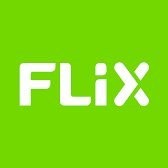 FlixBus
Operations
Paris, France
Posted on Thursday, May 25, 2023
Nous recherchons un alternant.e (m/f/d) au service Opérations motivé.e qui nous aidera à faire progresser l'entreprise et à avoir l'influence la plus directe sur notre réussite.
Alternance pour un démarrage en septembre 2023 pendant 12 mois.
Your Tasks – Paint the world green
Tu seras intégré.e à l'équipe française Opérations. Tu auras un rôle clé au sein de l'équipe pour être le.a garant.e de la qualité de service fourni aux passagers, en assumant les missions suivantes :
Management de la qualité : tu assureras l'analyse des incidents qualités et veilleras au respect des standards FlixBus en matière d'expérience des passagers (en ligne et hors ligne). Tu soutiendras l'équipe opérationnelle en contactant directement nos partenaires autocaristes (communications orale et écrite) pour résoudre un incident. Des déplacements sont à prévoir dans toute la France (40%).
Device Management : tu seras en charge de la base de données des véhicules FlixBus afin de t'assurer de la bonne capacité des autocars et tu résoudras les anomalies que nos passagers peuvent rencontrer avec les équipements à bord (40%)
Afin d'ouvrir ton champ d'apprentissage, tu assisteras la responsable d'équipe Business Development and Operations :
Assistance en business développement : tu travailleras sur la préparation de présentations en vue de rendez-vous partenaires et le suivi de validité de contrats (20%)
Your Profile – Ready to hop on board
Tu prépares un BTS ou DUT en alternance
Excellente maîtrise d'Excel, Outlook et MS Office
Tu es autonome, méticuleux(se), à l'aise avec les outils de data
Tu as une bonne dose d'humour, de bonne humeur et de dynamisme
Tu as un niveau courant en français (langue de travail) et tu es à l'aise avec l'anglais (langue officielle de
Flixbus)
Our Perks – More than just a job
Rémunération conventionnelle Syntec, possibilité d'adhérer à la mutuelle Flix, TR 8 euros par jour
travaillé
Tu as un impact. Nous voulons tes idées et nous te donnons l'autonomie pour les concrétiser.
Voyager est notre passion. Découvre le monde avec vos voyages Flix gratuits et amène avec toi tes amis et ta famille avec des billets à moitié prix
Envie de réécrire l'histoire de la mobilité avec nous ? Alors rejoins l'aventure et postule maintenant. Nous avons hâte de te rencontrer !
---
About Flix
We are a global mobility provider with headquarters in Europe and the United States. Since 2013, we have changed the way millions of people have traveled, offering new alternatives for convenient, affordable and eco-friendly travel. Thanks to a unique business model and innovative technology, we have quickly established one of the largest long-distance mobility networks in the world – and our journey has just begun.
Flix is proud to be an Equal Opportunity Employer. We celebrate diversity and do not discriminate on the basis of race, color, religion, gender (including pregnancy and gender identity), national, social or ethnic origin, political affiliation, sexual orientation, marital status, disability, age, veteran status, or other legally protected characteristics. All employment decisions are based on business needs, job requirements, competence and merit.
The following video shows our amazing success story: