Shop Assistant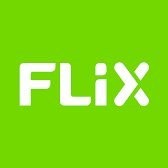 FlixBus
Administration
Warsaw, Poland
Posted on Thursday, February 23, 2023
Szukamy zmotywowanej i energicznej osoby na stanowisko ASYSTENT STACYJNY / ASYSTENTKA STACYJNA do punktu obsługi pasażerów FlixBus zlokalizowanego niedaleko Dworca Zachodniego w Warszawie.
Zadania
Informowanie dyspozytorów ruchu FlixBus i dyspozytorów dworcowych w przypadku opóźnień
Pomoc kierowcom w dokonywaniu odprawy (aplikacja mobilna)
Pomoc pasażerom w załadunku bagażu oraz jego oznakowaniu zgodnie z wytycznymi FlixBus
Udzielanie informacji pasażerskiej w języku polskim i języku angielskim
Wykonywanie kontroli pokładowej, bezpieczeństwa oraz standardów FlixBus
Sprzedaż biletów i dodatkowych produktów np. bagażu
Otwieranie, prowadzenie i zamykanie zmiany roboczej zgodnie z procedurami
Rejestrowanie oraz sortowanie zagubionego bagażu, weryfikowanie zgłoszeń od klientów oraz organizowanie procesu wydania bagażu
Przyjmowanie wniosków, skarg od klientów i kierowców
Sprawdzanie kompletności i zgodności ze standardem FlixBus oznakowania przystanków oraz aktualności przystankowych rozkładów jazdy wskazanych przez Team Leadera, przeprowadzanie kontroli oraz bezzwłoczne usuwanie odchyleń od standardu, jeśli jest to możliwe
Dbanie o realizowanie standardu pojazdów i usług FlixBus, podejmowanie działań w przypadku stwierdzenia niezgodności
Wymagania
Płynna znajomość języka polskiego
Dobra znajomość języka angielskiego
Mile widziana znajomość języka ukraińskiego
Gotowość do pracy popołudniami, wieczorami oraz w weekendy
Elastyczność (praca wg grafiku w przedziale między 7:00 a 22:30)
Komunikatywność i pozytywne nastawienie
Umiejętność pracy pod presją czasu
Doświadczenie w obsłudze klienta i/lub sprzedaży
Samodzielność i zaradność
---
About Flix
We are a global mobility provider with headquarters in Europe and the United States. Since 2013, we have changed the way millions of people have traveled, offering new alternatives for convenient, affordable and eco-friendly travel. Thanks to a unique business model and innovative technology, we have quickly established one of the largest long-distance mobility networks in the world – and our journey has just begun.
Flix is proud to be an Equal Opportunity Employer. We celebrate diversity and do not discriminate on the basis of race, color, religion, gender (including pregnancy and gender identity), national, social or ethnic origin, political affiliation, sexual orientation, marital status, disability, age, veteran status, or other legally protected characteristics. All employment decisions are based on business needs, job requirements, competence and merit.
The following video shows our amazing success story: