Senior Data Analyst Commercial Development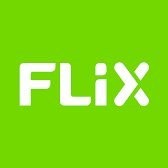 FlixBus
IT, Data Science
Sofia, Bulgaria
Posted on Tuesday, February 21, 2023
We are looking for an experienced Senior Data Analyst to join Commercial Development team. This is a critical role with Commercial Development organization to empower the whole team with a faster access to data and more automated tools.
Commercial Development organization aims at maximizing Flix revenues and profits per market by identifying opportunities for further growth and by providing concrete recommendations to Commercial teams (Marketing, Sales, Pricing, Online Product, …) accordingly.
Your Tasks – Paint the world green
You will be responsible for:
Working closely with Commercial Development Managers to identify their business needs
Creating and developing dashboards, tools, and alerts (mainly on Power BI) to provide automated insights to Commercial Development Managers
Working with other Intelligence stakeholders to identify suitable data sources and collection methods
Building ad hoc strategic analyses regarding country-specific commercial topics
Your Profile – Ready to hop on board
You hold a Bachelor's or Master's degree from a top university in Business Administration, Mathematics, Statistics, Economics, or related field of study
You have professional experience as a Data Analyst, Business Analyst, Controller or in a similar position
You have strong analytical skills and enjoy developing creative solutions to solve problem statements
You are familiar with data cleaning, modeling, and visualization (especially on Power BI)
Know-how in creating SQL queries, Python is a plus
You are strongly driven, self-organized, and highly reliable
You are fluent in English, any other European languages are a plus
Our Perks – More than just a job
You have an impact.

With innovation and smart technology,

we are

creating the easiest way to travel. We want your ideas

and give you autonomy to make them reality.

​

Flix is flexible.

Organize your own schedule, and balance

work between the office and home as

it's

best for you. We

give you trust-based hours and a flexible smart working

policy.

Travelling is our passion.

Discover the world with your free

Flix rides and bring along your friends and family for half

price.

Teamwork makes the dream work.

Our

FlixTeam

has people

from over 80 different nations. We work in a multicultural

environment where we can challenge and support each other.

We're not only green in color.

We're

building for the long

term, and that means protecting our planet. We constantly

test new green technologies and compensate for the CO2

after all our business travel since 2018.

Your well-being is important to us. To treat your mind and body we will give you a competitive paid time off package, mental health support including 1:1 consultations with a psychologist, and a neat discount on UrbanSportsClub memberships.
Want to rewrite the history of mobility with us? Then join our ride and apply now. We're excited to hear from you!
---
About Flix
We are a global mobility provider with headquarters in Europe and the United States. Since 2013, we have changed the way millions of people have traveled, offering new alternatives for convenient, affordable and eco-friendly travel. Thanks to a unique business model and innovative technology, we have quickly established one of the largest long-distance mobility networks in the world – and our journey has just begun.
Flix is proud to be an Equal Opportunity Employer. We celebrate diversity and do not discriminate on the basis of race, color, religion, gender (including pregnancy and gender identity), national, social or ethnic origin, political affiliation, sexual orientation, marital status, disability, age, veteran status, or other legally protected characteristics. All employment decisions are based on business needs, job requirements, competence and merit.
The following video shows our amazing success story: