Senior Data Analyst Marketing Intelligence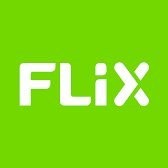 FlixBus
Marketing & Communications, IT, Data Science
Sofia, Bulgaria
Posted on Monday, January 9, 2023
We're looking for a motivated and data-driven Senior Marketing Intelligence Analyst who will help us shape our team, drive the company to the next level, and have the most direct influence on our success. This position is available in Lisbon (full-remote), Milan or Sofia and Warsaw
What to expect?
You will be part of an agile, self-organized, cross-functional and product-based team in the marketing domain
You will work in bottom-up planned roadmaps and sprints with your team to answer real-business questions like:

"What is the optimal marketing budget allocation per market to maximize revenue, profits, or growth?"
"What is the ideal tracking & measurement strategy for performance-, as well as brand-oriented marketing channels?"
"How is a modern & efficient reporting environment supposed to look like to serve different stakeholders' needs on a daily basis?"
Your Tasks – Paint the world green
You will analyze marketing-dynamics, changes in tracking environment, challenges in competition and market trends for existing markets and upcoming market launches
You know the levers of various marketing channels (online, offline) and how performance can be measured for different marketing campaigns
Terms like Attribution, Media Mix Modelling, Customer Acquistion Cost, Customer Lifetime Value, Cohorts, A/B Testing, Incrementality Testing, ROAS, Push/Pull sound familiar to you
You will constantly evaluate new methods of tracking & measuring marketing channels (e.g. TV, YouTube, Out-Of-Home, paid social, SEA etc.) within our agile and product-based product-teams
You will explore strategies to improve the marketing efficiency by implementing data driven marketing mix- and budget allocation across our global country portfolio together with your international team of Analysts, Data Engineers, Data Scientists and Product Owners
You will solve problems by connecting your holistic business knowledge, marketing understanding and deep dive analytical abilities
You are a truffle hunter personality - someone who does not give up quickly, finds smart and pragmatic ways through complex datasets and recognizes & connects patterns in business KPIs and marketing channels
You will own and contribute to projects within the Marketing Intelligence Team in cooperation with other departments such as BI, CRM, IT, pricing, business development as well as with marketing channels
You will take ownership in communicating project- and analysis results to business relevant stakeholders, leaders and management in an understandable, easy, yet comprehensive way
You will constantly monitor business relevant KPIs and derive actions and recommendations for the business
Your analysis and conclusions will serve the management as a strategic decision-making basis for national and international growth and excellence
You will extract growth relevant information from our BI/tracking systems and convert complexity into simplicity
Your Profile – Ready to hop on board
Degree in International Business, Information Systems, Business Informatics, Statistics, Data Science or similar
Ideally 4+ years of relevant working experience in Performance Marketing or as Marketing Analyst, Business Analyst, CRM Marketing Manager, or equivalent
Understanding of Marketing steering in various online and offline channels
Working experience with reporting tools such as Qlik, Tableau, PowerBI (preferred), Looker, Google Data Studio or similar
Strong analytical mindset and deep-dive personality
Working experience with database engines like Snowflake, Redshift are a plus
Know-how in Google Analytics or similar analytical systems is nice to have
Know-how in creating SQL queries is a big plus, Python is a plus
Fluent in English; every other European language is a plus
Our Perks – More than just a job
You have an impact.

With innovation and smart technology,

we are

creating the easiest way to travel. We want your ideas

and give you autonomy to make them reality.

​

Flix is flexible.

Organize your own schedule, and balance

work between the office and home as

it's

best for you. We

give you trust-based hours and a flexible smart working

policy.

Travelling is our passion.

Discover the world with your free

Flix rides and bring along your friends and family for half

price.

Teamwork makes the dream work.

Our

FlixTeam

has people

from over 80 different nations. We work in a multicultural

environment where we can challenge and support each other.

We're not only green in color.

We're

building for the long

term, and that means protecting our planet. We constantly

test new green technologies and compensate for the CO2

after all our business travel since 2018.

Your well-being is important to us. To treat your mind and body we will give you a competitive paid time off package, mental health support including 1:1 consultations with a psychologist, and a neat discount on UrbanSportsClub memberships.
Want to rewrite the history of mobility with us? Then join our ride and apply now. We're excited to hear from you!
---
About Flix
We are a global mobility provider with headquarters in Europe and the United States. Since 2013, we have changed the way millions of people have traveled, offering new alternatives for convenient, affordable and eco-friendly travel. Thanks to a unique business model and innovative technology, we have quickly established one of the largest long-distance mobility networks in the world – and our journey has just begun.
Flix is proud to be an Equal Opportunity Employer. We celebrate diversity and do not discriminate on the basis of race, color, religion, gender (including pregnancy and gender identity), national, social or ethnic origin, political affiliation, sexual orientation, marital status, disability, age, veteran status, or other legally protected characteristics. All employment decisions are based on business needs, job requirements, competence and merit.
The following video shows our amazing success story: